We are currently looking for the following positions below. If interested, please send a resume to acowen@fleetmode.com with the subject line of the particular job title.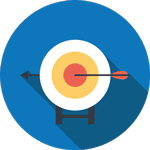 Independent Sales Director
Do you have extensive contacts in the food and beverage business? Work with hotels, grocery, institutions, restaurants, pharmacy or assisted living spaces?
TempGuard is looking for motivated Area Directors that are interested in making $500k/year as an independent sales rep.
Must be motivated to succeed, hungry to make money, able to work independently, be extremely organized, possess excellent communication skills, keep detailed records of everything, and flexible.
The position is for sales of a software product designed for the food & beverage industry and is very simple to learn and sell. This is not a complicated product or difficult sale.
If you're intested please send your resume to acowen@fleetmode.com with the subject line "SALES SUPERSTAR"